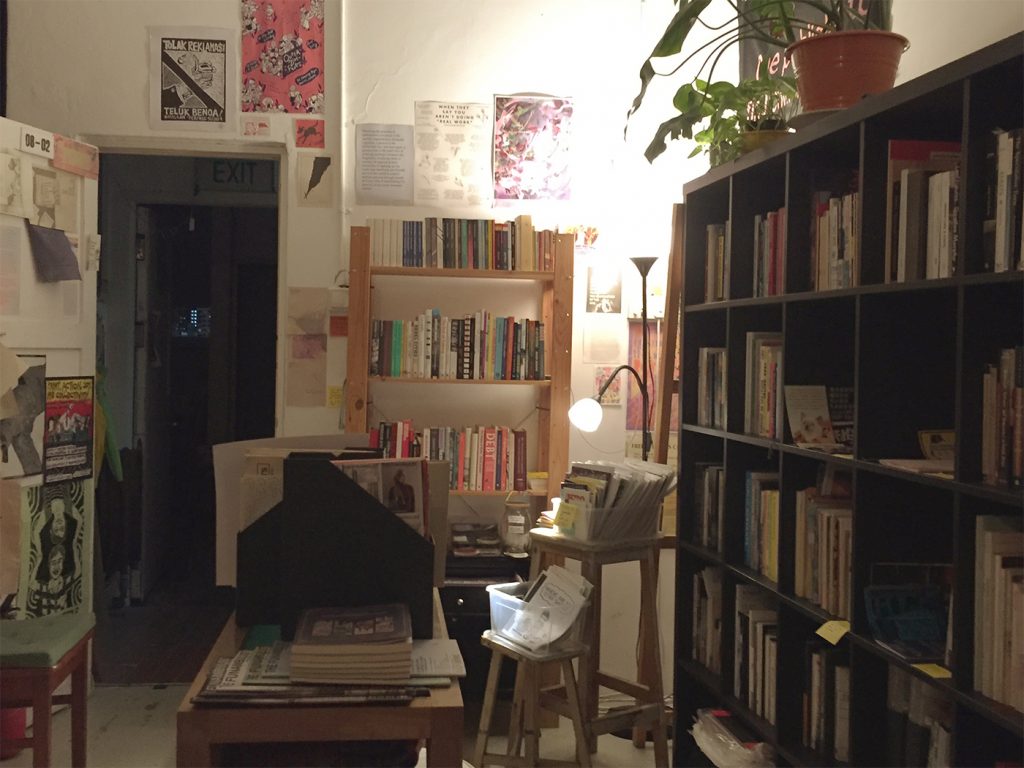 wares infoshop library is a project for collective autonomy and shared life in common. Both material and virtual, it carves out renewed potentials for gathering, study, and agitation beyond capital.
Located since 2018 in Geylang, Singapore, on the Malay Peninsula, our library collects a tapestry of books, zines, and other printed matter, cared for and kept open on a regular basis by a loose assembly of volunteers. In March 2020 however, we put things on hold due to the Covid-19 pandemic and quarantine, and focused on an online mutual aid initiative.
We understand an infoshop as a place where knowledge, more than the academic kind, can circulate; where counter-normative desires and practices for living can bloom. As such, wares is only a node, one in an emergent constellation. We are working on returning soon to sharing our space and resources – anyone acting in good faith is welcome, from students and researchers, to tired workers and quiet misfits, or those just curious. Take time to read, rest, play, think, and make, bringing or meeting friends, knowing that despite what this world tells us, there is room for an otherwise.
Unfortunately our current space has old narrow doorways and is not wheelchair accessible. We want to grow capacities to change this, and together bring a community of possibility into being.
For updates and contact details, follow us on social media via linktree, or read on to find out more about the project.