Due to the effects of the pandemic and troubling events that had unfolded in February within the softwallstuds collective that was hosting us, we are in the middle of figuring out the leasing situation of our space and practical changes that will come. We look forward to returning very soon to share this space and these publications with you.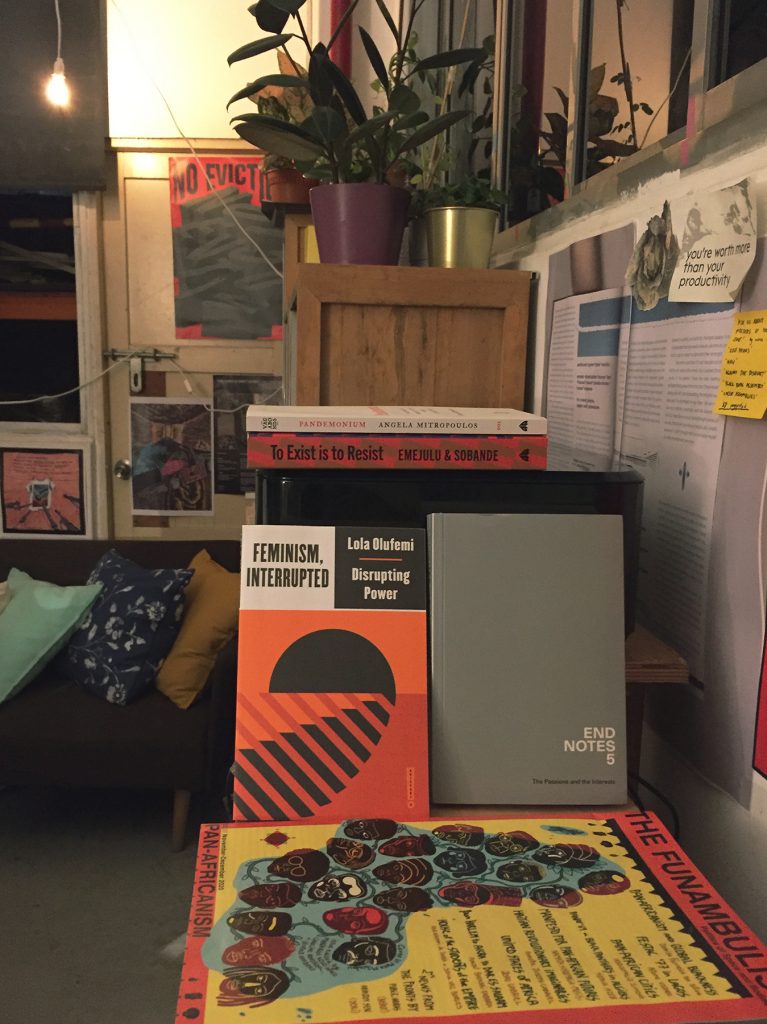 Introduction
| Hours | Visit | Caretake | Catalogue | Wishlist
For two years, our library has been cared for and kept open by a loose group of volunteers and friends. As a reading room, this space is usually quiet and cosy, making it conducive for rest as well. A catalogue of books can be found here (google sheets). Zines and other loose publications and printed matter are not catalogued for the moment, though we are working on making material available and accessible online. We also want to implement a way for people to borrow items while ensuring they can be returned on time. If you have any title recommendations, zines and books you'd like to donate, ideas to share, or even proposals for publishing, get in touch and let us know.